Your Budget, Your Bank Account! How to Create a SOLID Financial Foundation
$

47.00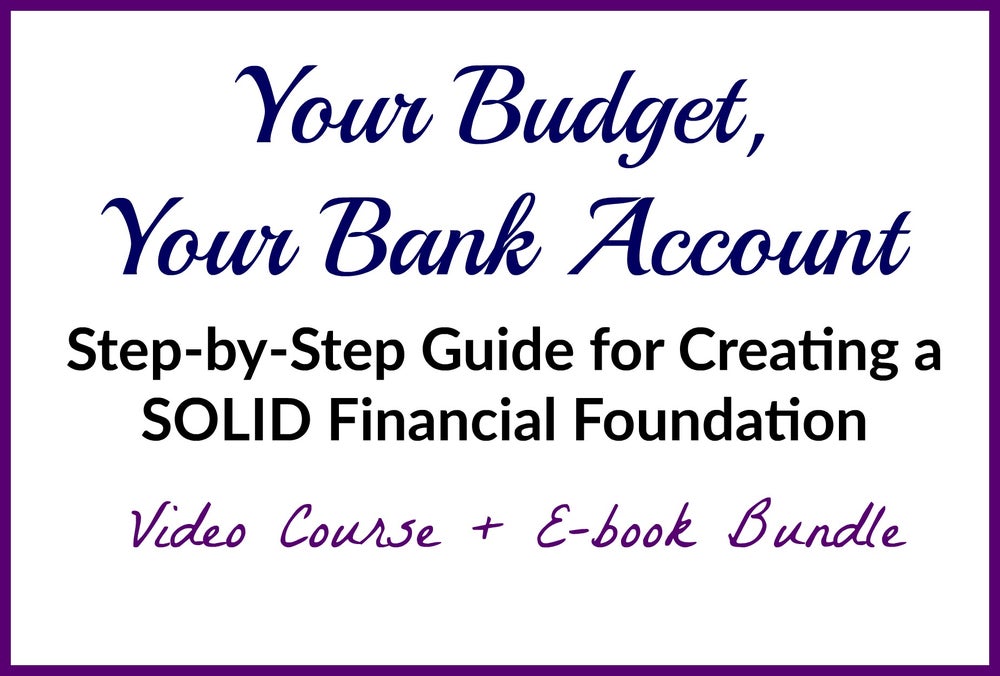 "76% of Americans live paycheck to paycheck." -CNN.com
_______
Managing money the right way is more than just creating a simple budget. There has to be clarity and purpose behind every dollar that goes out of your bank account.
Do you find yourself struggling to keep track of your expenses? Are you tired of being stressed out about your finances all the time? Do you set financial goals, but never achieve them? Have you created a budget, but never seem to stick to it?
This self-paced, interactive guide and video course will help you create a solid financial foundation, so that you can begin to see real results with your money!
This is a PDF downloadable guide and video that you will receive instantly.
With this course and guide you will learn:
*How to effectively track expenses each month
*How to set realistic, specific goals
*How to create a budget fit for YOU
And much more!
Your purchase also includes a resource guide and permanent access to our resource library.