Road to Reduction: How to Reduce Large Monthly Expenses
$

27.00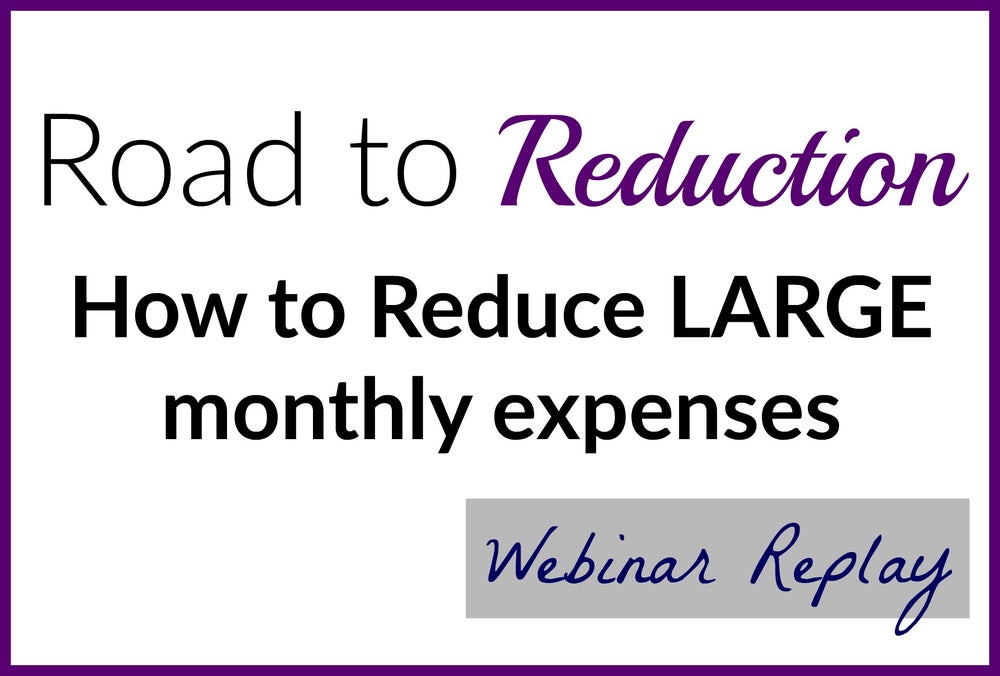 We've all gotten in over our heads at least ONCE in our lives.
Whether we've bought too much car or too much house, we've all been in a place where our dream [you fill in the blank] no longer feels worth it.
Are your monthly expenses keeping you up at night?
Are you in over your head, but can't figure out how to get "unstuck?"
Do you feel enslaved to the lifestyle you've created and want to find a better way to manage it?
During this live class, you will learn how to:
•Save hundreds of dollars on monthly expenses.
•The right way to get creditors to reduce interest rates.
•Key strategies for paying off large debt faster.
•Using the money saved to fund dreams and goals.
You will also receive a worksheet bundle, so that you can IMMEDIATELY take action towards reducing expenses. Your worksheets include:
-A credit conversation checklist (plus script)
-Interest rate comparison sheet
-A large debt payoff plan worksheet
Here's what people said about the last live class:
"Best $27 I've spent in a LONG time!" -M. Surgeon
"This was so great. I'm glad I got out of my own way and paid for this webinar." -S. White
"This webcast has been a blessing. I appreciate you all doing this. Looking forward to more." -J. Allen
***Webinar originally recorded April 22, 2017***